Environment
Big business pushes Spanish government to pass climate change law
Companies including IKEA and Telefónica have signed a declaration demanding Spain take action to help the country transition to a low-carbon economy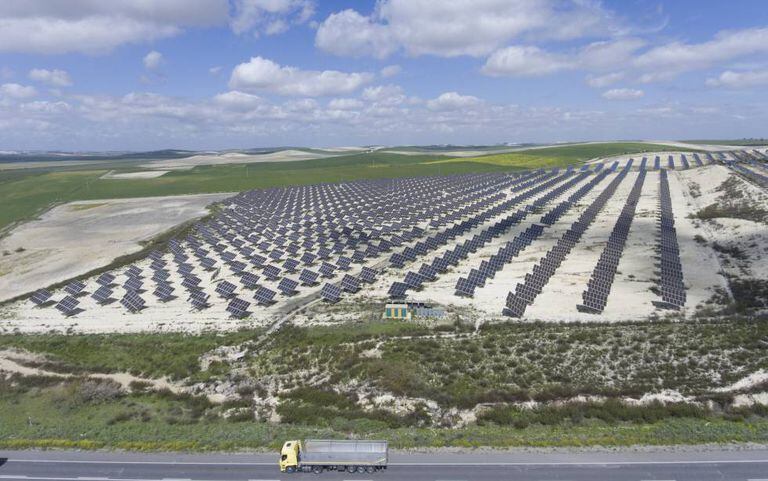 Around 30 multinational and medium-sized companies have signed a declaration calling on Spain's "public powers" to reach an agreement that would facilitate the "approval of a climate change law and a stable, ambitious and efficient" transition to green energy. Eleven firms listed on Spain's principal stock exchange, the Ibex35, have backed the proposal: Abertis, Acciona, Bankia, BBVA, Endesa, Ferrovial, Iberdrola, Mapfre, Red Eléctrica de España, Siemens Gamesa and Telefónica. Other major companies such as Eulen, IKEA and NH have also signed the manifesto.
The call comes at a moment when Congress should be debating a climate change law – it was first demanded by Congress in 2011 and President Mariano Rajoy promised to deliver it when he signed the Paris Climate Change Agreement in 2015.
But deputies have been caught up in a months-long commission to establish the new laws without reaching any consensus. Within the government there are also contradictory views on the climate-change law. Energy Minister Álvaro Nadal says that the country should wait until the European Union develops its legislative package on the fight against climate change, while Environment Minister Isabel García Tejerina said this Monday that a draft of the law would be ready soon.
The delay in creating the legislation has alarmed many businesses. Valentín Alfaya, the president of the Spanish Group for Green growth, which organized the declaration, said there is "certain concern" in the business sector about the "urgent" need for a national climate change law. "We need to know the road map for the future," says the Ferrovial businessman.
Rajoy promised to deliver a climate change law in 2015
The electricity and transport sectors contribute up to 80% of all greenhouse gases produced in the Spanish economy, and will be most affected by the fight against climate change. As such, companies want to know what a future law entails in order to better direct their investments, Alfaya explains.
"Most surrounding countries are already evolving toward a low-carbon economy, triggering a global revolution that is going to create enormous opportunities," the manifesto argues. "Spain is well positioned to take advantage of these but effective policies are needed now," it adds. According to the document, which was presented on Wednesday, a legal framework and concrete regulation "will incentivize medium- and long-term private investment, accelerating the decarbonization process that our society needs."
Not all companies agree
Although the declaration was created by the Spanish Group for Green Growth (an association set up to lobby for climate-change policy) not all businesses within the group signed the document – noticeably absent were power companies Enagas and Gas Natural, and banks Santander and La Caixa.
Sources from the sector attribute this decision to some of the concrete measures outlined in the manifesto, for example the call for a "progressive calendar to abandon all support for fossil fuels."
The document also asks for a price to be set on carbon emissions and for tax changes to make companies pay more for emitting greenhouse gases.
English version by Melissa Kitson.