technology
Authorities on the trail of Portuguese 'tech giant' with no employees
Yupido has social capital valued at €29 billion, equivalent to 15% of Portugal's entire GDP
A researcher at a Portuguese university has alerted the authorities to a previously unknown company that has no employees, but boasts social capital of €29 billion – that makes it twice as big as energy giant GALP, and equivalent to 15% of Portugal's entire gross domestic product, supposedly making it the country's biggest business.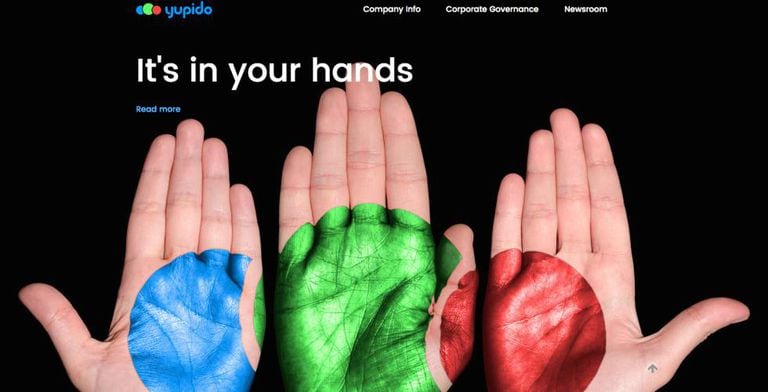 The academic, who has chosen to remain anonymous, was looking into productivity in Portugal when he came across Yupido, which carried out an 11,000% capital increase at the beginning of 2016. What he failed to ascertain is just what exactly Yupido does.
The company was founded two years ago and has offices in the Portuguese capital of Lisbon, but they are unreachable by phone. Its website describes Yupido's mission rather vaguely as "giving our clients the infrastructure and support necessary to operate with lower costs and greater efficiency."
The company's partners and founders are registered as Cláudia Sofía Pereira, who has a 69% stake, and Torcato Caridade da Silva, with 30%. A man named Filipe Besugo has a 1% stake.
Yupido has now attracted the attention of the authorities, and is under investigation by the public prosecutor
Yupido's website says the company has an executive committee of 10 people, presided over by a CEO and a sales director, although for the moment, no sales have been recorded. Yupido is apparently looking to hire people who are "cheerful and motivated" to create services "that will be used by thousands of people around the world."
Yupido has now attracted the attention of the authorities, and is under investigation by the public prosecutor, the Portuguese Securities Market Commission (CMVM), and the Board of Official Auditors. The latter is investigating António Alves da Silva, the auditor who signed both reports granting Yupido a billionaire evaluation based on a capital increase in kind, which is not carried out through cash, but by incorporating liabilities in equity, intangible assets, receivables or goodwill and which is remunerated by issuance of new shares.
Alves da Silva told Portuguese daily Observador that Yupido's partners showed him a television set during the audit and that he was impressed by what he saw. Accepting that he knows nothing about technology, he added that the founder of Apple, Steve Jobs, came to mind at the presentation.
English version by Nick Lyne.