SPANISH SOCIETY
Home alone: The growing problem of latchkey children in Spain
Non-profit group warns that over half-a-million minors spend their afternoons and evenings on their own
Nobody picks them up after school. Nobody is waiting at home to prepare them a meal. They are Spain's growing number of "latchkey kids," mainly from low-income households, and who after school or during vacations spend hours at home alone, often into the evening, while their parents are working.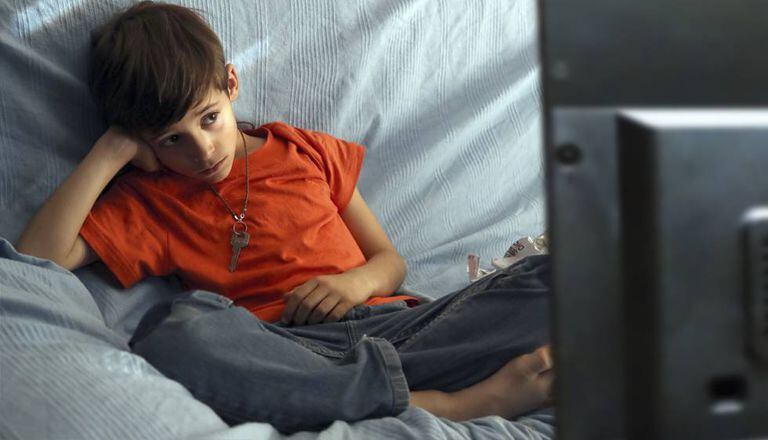 According to Spanish NGO Educo, there are around 580,000 children in Spain between six and 13 years of age who will spend their afternoons unsupervised this summer, a 66% rise from 2009. And the figure will keep growing, warns Clarisa Giamello, director of education and social action at Educo.
The passage from elementary school to high school, between the ages of 11 and 12, is the time when many parents hand over the house keys to their children, alleging that they are "old enough," according to a report by Educo called Nativos de la crisis: los niños de la llave (or, Natives of the crisis: the latchkey children).
The parents cannot afford summer camps for their children under adult supervision
Clarisa Giamello, Educo
A survey conducted by Educo found that the age range is much wider, however. Last year, there were more than half-a-million latchkey children in Spain between six and 13 years of age.
These children might have breakfast on their own, spend the afternoon by themselves and even eat dinner alone. This situation exposes them to risks such as early alcohol and drug consumption, warn the experts.
Eating disorders are also a risk, since nobody supervises what they eat, and high-calorie foods are easily within their reach.
"They spend much of their time staring at screens, exposed to advertising and to all the unfiltered content available on television," reads the report.
The problem is worse in the summer. According to Educo, 58% of underprivileged households with children ages six through to 16 cannot afford to go on summer vacation, even for one week out of the year.
"They don't take family holidays, and the parents cannot afford summer camp for their kids, where they could play with other children under adult supervision and that would ensure at least one full, healthy meal a day," says Giamello.
In response, Educo wants to provide latchkey children with one meal a day and has launched an awareness campaign that includes television advertisements, inviting donations toward setting up feeding centers.
The main reason given by parents who were asked why their children did not engage in summer activities was: "It is an expense that we cannot afford right now."
English version by Susana Urra.