UNEMPLOYMENT
Spain's unemployment edges up by 17,200 in first three months of 2017
After poor winter, jobless rate now at 18.75%, slightly above figure for the end of 2016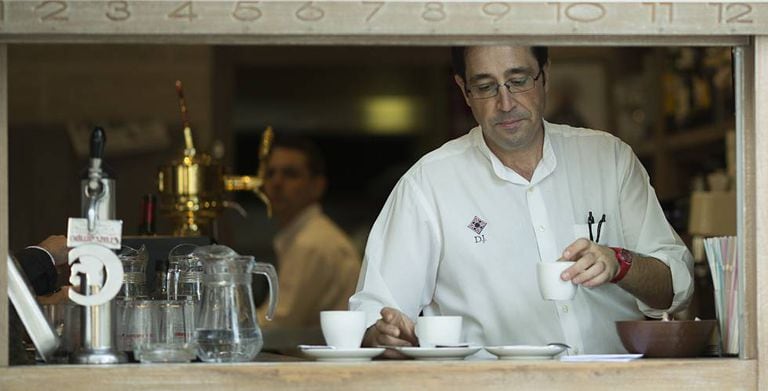 Despite this traditional seasonal downturn, the general improvement in the labor market in Spain can be seen to continue in the context of last year's data. An annual comparison shows that employment continues to grow above 400,000 positions year on year. Specifically, in the last 12 months, 408,700 additional jobs have been created.
This puts the total number of people in work at 18.4 million, still a long way short of government objective of 20 million for this legislature.
Year-on-year unemployment is also down with 536,400 fewer people out of work compared with 12 months ago, according to the NIE. That puts the total number of people actively seeking work in Spain at 4,255,000.
The first-quarter employment figures did not benefit from the usual Easter jobs boost
This year has been unusual in that Easter came late. This is important in a labor market highly dependent on tourism, seasonal agricultural work and temporary positions.
Almost a third of the new jobs created in March were in the hospitality sector, followed by construction, which saw 17,471 positions created as the weather improves and work begins on new projects.
As a result of the steady recovery of the Spanish labor market over the last year, there has been a 3.49% increase in contributors to the Social Security, close to the increases detected in the spring of 2015, when the number rose above 3.5% year on year.
Nevertheless, the fiscal gap in Spain's pensions system widens yearly. Job creation has been growing at a rate of 3% over the past two years, and consequently so have Social Security affiliations. But the increase does not match spending.
In 2016, the Social Security system's deficit broke its own record, reaching at least €18.6 billion, or around €1,000 for every member signed up.
Furthermore, the latest figures show that the Spanish labor market continues to shrink despite the prolonged recovery it has undergone since 2014. In the first quarter of this year, there were 22.7 million people able to work, 52,600 fewer than at the end of 2016 and 127,700 fewer than for the same period the year before.
Brussels has expressed concerns about the Spanish job market, which despite major reforms, still shows persistently high levels of temporary employment. According to the report, 13.1% of Spanish workers are at risk of slipping into poverty.
The European Commission's Spain 2017 Report, released in January highlights how inequality was already an issue before the crisis, and it continues to be so now. "The gap between the wealthiest 20% and the poorest 20% is one of the biggest in the Union, and it continues to rise," reads the report.
English version by Nick Lyne.
Adheres to