TERRORISM
Mother of two with Spanish roots among dead in London terror attack
Aysha Frade, a 43-year-old teacher, remembered by family in Betanzos, Galicia
A woman with roots in Spain's northwestern Galicia region was among those killed in a terrorist attack in London on Wednesday that left at least four people dead and 29 injured. Aysha Frade, 43, a Spanish teacher in London and a mother of two, died after being run over on Westminster Bridge after a lone attacker drove a vehicle into pedestrians. She had been on her way to pick up her daughters from school, after ending her own work day at DLD College London.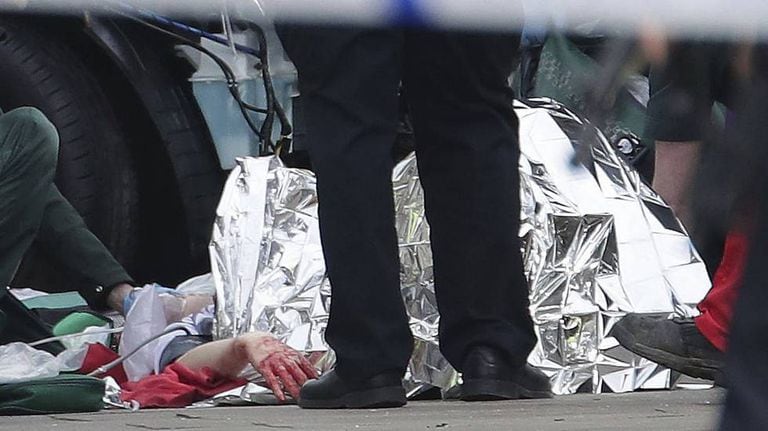 Frade was a British citizen but had family ties in the town of Betanzos in Galicia's A Coruña province, regional daily La Voz de Galicia newspaper reported. Her sisters run an English school in Betanzos, town mayor Ramón García Vázquez confirmed.
Frade's mother was born in Betanzos but moved to the United Kingdom where her three daughters, all with British nationality, were born. The family is well known in the area because her older sisters Silvia and Michelle have an English language school.
The social media accounts of Aysha Frade contain numerous pictures of her summer holidays with her children in Betanzos, which she visited nearly every year.
The woman's two sisters made their way to London after learning on Wednesday night of her death. Her mother, a regular commuter between Betanzos and London, is currently in the British capital.
On Thursday morning, UK police arrested eight people in the city of Birmingham where the car involved in Wednesday's London attack was rented. Other raids were carried out in London and in other UK locations.
Police are working on the hypothesis that the attack was "inspired by international Islamic terrorism" but investigators have provided few details about the identity, nationality, motivation of the assailant or about possible accomplices.
However, investigators have said the attacker was not unknown.
English version by George Mills.