ENVIRONMENT
Poison found inside Spanish preserve where bison was decapitated
Investigators are still looking for three bulls that went missing from Valdeserrillas, Valencia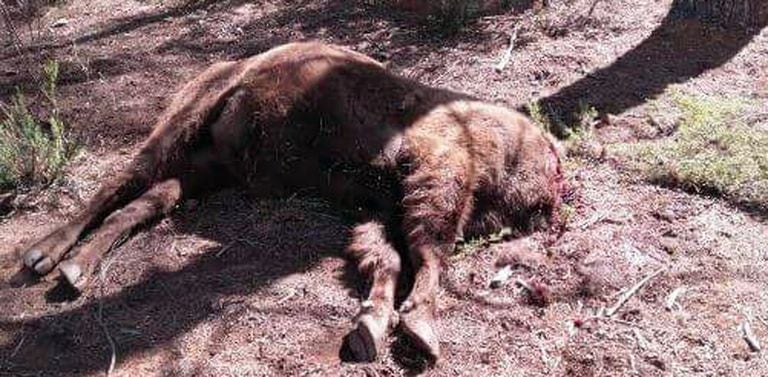 Investigators searching for the perpetrators of an attack against a bison preserve in Spain have found evidence that the herd may have been deliberately poisoned.
Investigators are talking to farmers and landowners in search of clues
The herd leader, an 800-kilogram alpha male named Sauron, was found decapitated on the premises last Friday. Three other animals are still missing from the nine-member herd.
A spokesperson for Seprona, the Civil Guard's nature protection department, said they found a ball that may contain poison and could explain why the remaining bulls all have diarrhea.
The incident took place inside the Valdeserrillas reserve in Valencia province, which is home to a herd of European bison. The preserve, which covers the equivalent of 400 soccer pitches, provides refuge for a species that is classified as endangered.
The Spanish government delegate in the Valencia region, Juan Carlos Moragues, said that all avenues of investigation remain open, and that authorities are still "trying to locate" the three missing bison.
Detectives are also scouring nearby estates, and talking to farmers and landowners in the area in search of clues.
The first bison specimens arrived in Valdeserrillas in mid-2015. Since then, a company has been in charge of organizing visits and photo safaris.
English version by Susana Urra.