ROAD SAFETY
Madrid driver caught using carpool lane with passenger doll
Patrol officers were suspicious of the fact that the alleged child was wearing a fleece in hot weather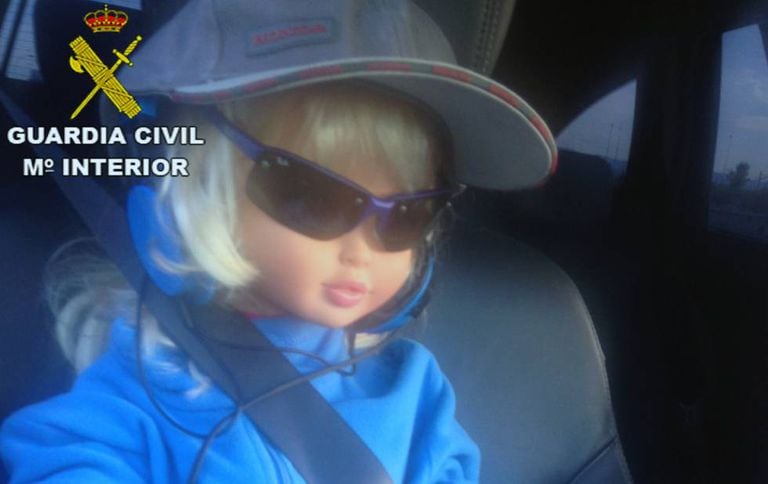 The child was sitting in the front passenger seat, wearing a fleece in the hot Madrid weather. Something did not seem quite right to the Civil Guard officers on patrol on the A-6 motorway last Thursday.
As the car drew closer on the High Occupancy Vehicle lane, the officers realized that the child was a doll placed there by the driver to get around rules banning cars with no passengers from this part of the A-6.
Civil Guard authorities on Wednesday said that the driver was caught at 8am last Thursday and fined €200.
What originally caught the officers' eye was the fact that a child was riding in the front of the car, which is prohibited by law unless a special children's car seat is being used.
But the fact that the passenger was wearing a warm fleece, besides sunglasses, a cap and headphones, also set off alarm bells.
This is not the first time that a driver has tried to cheat their way into the A-6 carpool lane. In October 2012, another offender was caught using an adult-sized mannequin wearing a wig, a coat and sunglasses.
English version by Susana Urra.