Paris attacks
The wife of Spanish victim of Paris attacks: "He was trying to protect me"
Ángela Reina recounts events in Bataclan concert hall, where Juan Alberto González died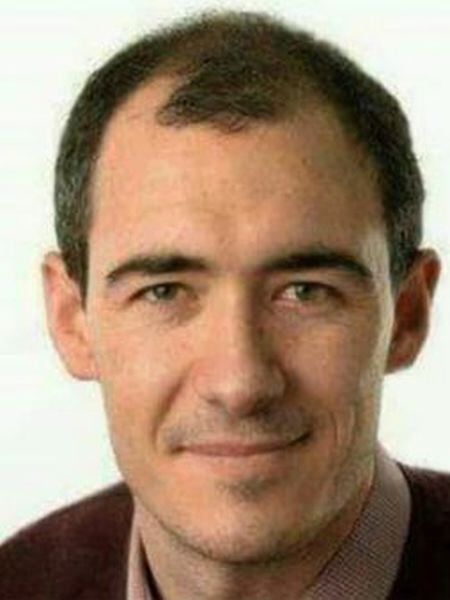 Ángela Reina, the wife of Juan Alberto González, the Spaniard who died on Friday after jihadist terrorists attacked the Bataclan concert hall in Paris carrying suicide vests and assault rifles, has written her version of events in a letter, refuting earlier versions that had appeared in the press.
The complete account by Reina, which has been released by two of her friends, reads as follows:
"We heard the shots and we hit the floor. We were in the middle of the hall, just to the left. Before the shots, Juan Alberto was in from of me, so that when we fell to the floor, my head was close to his legs, and instinctively, I tried to cover my head.
At that moment I didn't know where he was, but I am sure that he knew where I was because he moved his legs so that my head was underneath him. He tried to protect me, I'm sure. What's more, after a while, he sat up and he touched me, he said something to me that I couldn't understand. I think he said my name, and I saw that he was dizzy, I sat up and I slid over to him, trying to hold him in my arms, I saw that there was blood and I think that I started to scream, I don't remember that very well.
Then there were more shots, so we fell back to the floor again, and I ended up laying on his chest. There was a moment when some of the people got up and run, but Juan Alberto couldn't move, he was unconscious which meant that we couldn't get out of there. I stayed with him until the police arrived and said we had to leave. When I told them that my husband couldn't move, that he wasn't answering me, they told me again that I had to go, that if we didn't get out of there the emergency services could not intervene.
They took us out to the street and to a courtyard, and they wouldn't let me back in. A girl, called Claire, told me to keep calm, and that they would have stuck him in an ambulance already and that they would be making him better, and she helped me get cleaned up."
English version by Simon Hunter.