SPANISH ELECTIONS
Emerging party Ciudadanos to finance electoral campaign via crowdfunding
Center-right group will offer "members club" style benefits to voters in exchange for loyalty But the group will have to avoid falling foul of the Court of Accounts watchdog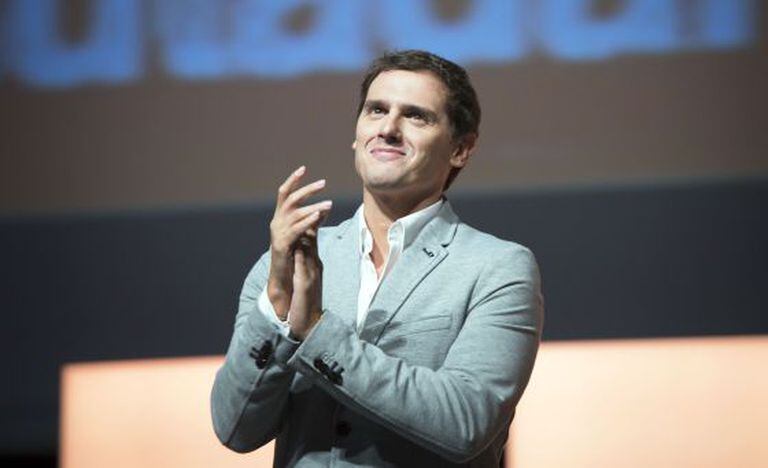 Emerging political force Ciudadanos is planning on financing part of its campaign for the December 20 general elections in Spain via crowdfunding – i.e. collecting funds from among its supporters.
The center-right party, which is led by Albert Rivera and is proving to be a genuine challenge for the governing Popular Party – wants to use the system to muster support among voters offering them advantages similar to those of a members club.
He will also, however, attempt to avoid the problems that such a system caused for anti-austerity group Podemos, which fell foul of the governmental accounting agency the Court of Accounts due to its funding efforts ahead of the 2014 European elections.
Podemos, which took a surprise number of seats at the European polls, was found by the Court of Accounts to have several "deficiencies" and "incoherencies" in terms of its crowdfunding, although the issues were not deemed worthy of further action. The fundamental issue was the failure to identify the origin of millions of euros in donations. The Court of Accounts called in April for the legal loopholes in the system to be closed and that crowdfunding be regulated for party financing purposes.
Who are Ciudadanos?
Founded in 2005 as a Catalan non-nationalist party, Ciudadanos (Citizens) made the jump to national politics last year and secured a presence in most regions at the May elections. In Madrid and Andalusia, Ciudadanos' support was instrumental in getting premiers invested.
With a mix of progressive liberalism and social democracy, and a message of democratic regeneration, Ciudadanos has allied itself with both the Popular Party and the main opposition Socialist Party (PSOE) at the regional level after forcing would-be premiers to sign a list of anti-corruption measures.
At the recent Catalan elections, Ciudadanos took 25 seats in the regional assembly, up from nine, becoming the second-largest presence in Catalan politics, after the pro-independence Junts pel Sí bloc headed by current regional premier Artur Mas.
The party is one of several that stand a good chance at breaking the two-party system that has been in place in Spain since the return of democracy in the late 1970s.
Party leader Albert Rivera bills himself as Catalan, Spanish and European.
"If you want to donate to Ciudadanos you will have to identify yourself with your name, national identity card or passport," explained Carlos Cuadrado, the head of financing for the party. "We have constructed a platform that is made to measure for our needs." He went on to say that the project is still yet to be finalized and tested, a process that will take place in the coming weeks.
"We are working on a platform that will work like a club, whose members have rights and advantages," he explained. "For example, they will have access to the events that are held in their cities in exchange for their loyalty. They'll be given special treatment."
Ciudadanos began the year with just two seats in the European parliament, nine in Spanish regional assemblies and with a budget of less than €2 million. Now the situation is radically different. The party will be handling a budget of more than €8 million thanks to state funding as a result of its more than 90 regional deputies, won in the May elections, while it has also seen a rise in membership – nearly 30,000 members paying €10 a month.
These funds, however, will not be used in their entirety to finance the campaign, but rather to increase its team of professionals and pay for the rental of new headquarters that will be opened up throughout Spain.
English version by Simon Hunter.
Adheres to