EDUCATION
Parents call for schoolbook praising Popular Party chiefs to be withdrawn
Association says English-language publication includes "paean" to ex-Madrid premier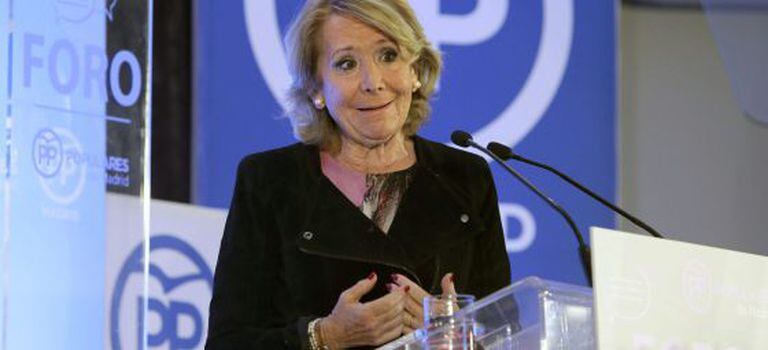 An association of parents has called on Madrid education inspectors to withdraw an English-language textbook used in bilingual schools because it contains "content biased" toward the ruling Popular Party (PP), the Cadena SER radio network has reported.
Published by Macmillan, the social sciences textbook for sixth-graders asks students to put four Spanish former education ministers, all from the PP, in the correct chronological order, explained José Luis Pazos of the Francisco Giner de los Ríos Federation of Student Parents' Associations (FAPA).
Former regional premier Esperanza Aguirre said the textbook says "nothing other than the truth"
Pazos noted that the list of ministers – which comprises current Prime Minister Mariano Rajoy and former Madrid regional premier Esperanza Aguirre, alongside Pilar del Castillo and José Ignacio Wert – did "not seem the most appropriate as it offers a rather partial viewpoint." Spain has had other education ministers besides those from the PP, he argued.
Neither did the FAPA think appropriate a "paean" in the textbook describing how former premier Aguirre had achieved a "record number of votes" and brought "modernity to Madrid."
"I'm not asking for the Operation Púnica [corruption case] to be put in a book, but I don't think what appears in this book is accurate," added Pazos, who said he would be taking his complaint up with regional education chief Rafael Van Grieken.
Aguirre responded on Monday that the textbook says "nothing other than the truth."
According to what she had heard, "some text" says that it was she who put the bilingualism program into motion in schools. "I think that is true, but if you think it is a lie, you can argue about it," she said.
English version by Nick Funnell.