WEATHER
Scorching weather in Spain sees hottest May day in 30 years
Almost half the country on alert with temperatures set to reach 40ºC in Seville and Córdoba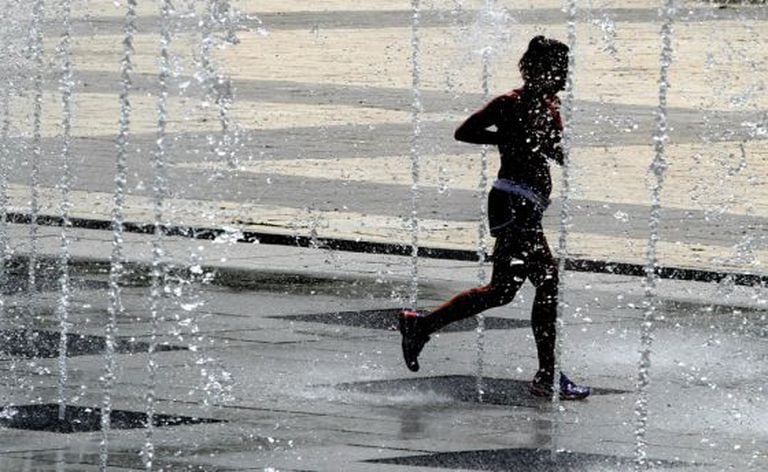 A month-and-a-half ahead of time, summer has arrived across Spain.
Practically the whole country is now feeling the high temperatures that first hit on Saturday as a result of the arrival of a mass of hot, dry air loaded with Saharan dust.
Wednesday is set to be the worst day, with temperatures of over 30ºC predicted across almost the whole country and highs of anything up to 42ºC in southern areas.
The Aemet state weather agency has issued heat warnings in 23 of Spain's 50 provinces
The Aemet state weather agency has issued heat warnings in 23 of Spain's 50 provinces – the majority of them yellow, the lowest in the three-level scale. But orange alerts, the second highest, have been issued in Seville and Córdoba – where temperatures are expected to hover close to or over 40ºC – and on the Canary Islands of Fuerteventura, Gran Canaria and Lanzarote, where thermometers will hit 38ºC. Temperatures of at least 35ºC are expected in other provinces.
As well as those areas on orange alert, the places expected to suffer the highest temperatures are Jaén, Huelva and Toledo (39ºC), Ciudad Real (38ºC), Teruel, Zaragoza, Albacete and Madrid (37ºC) and Huesca, Cuenca, Tarragona, Navarre and Valencia (36ºC). Meanwhile, thermometers in Guadalajara, Barcelona, Girona, Lleida, El Hierro, La Gomera, La Palma and Tenerife are predicted to touch 34ºC.
Hot tips
The government's civil protection agency has issued the following advice to people to help combat the heat:
Limit exposure to the sun

Remain in a well-ventilated area

Drink plenty of water or other liquids

Eat regular and light meals rich in water and mineral salts, such as fruit and vegetables

Wear light-colored clothing that covers as much of your skin and head as possible

Avoid prolonged physical exercise in the middle of the day

Check in on senior or sick relatives, or those who live alone or in remote areas
Seasonal temperature records are expected to be broken in many cases. Aemet spokeswoman Ana Casals says the current levels are "between seven and 15 degrees higher than usual, practically across the entire Iberian peninsula."
For instance, the previous highest temperature recorded in Seville in May, according to the current statistical series, which began in 1981, was on May 12, 1999, when thermometers hit 39.1ºC. Thus, if forecasts are correct, the Andalusian capital will on Wednesday record its hottest May day in 30 years. And many other major cities are expected to do the same, including Madrid.
Even so, the phenomenon cannot technically be described as a heatwave, because that requires three straight days of significantly above-average heat, Casals explains. This will only happen in the Canary Islands, where "there will be a heat wave between May 11 and 16."
After Wednesday, she says an "anticyclone will allow an area of low pressure to enter" from the northwest, which will bring a general drop in temperatures and rain.
"Friday will be cooler, but by then temperatures will have risen so much that, even if they drop, they will remain high," she warns.
Adheres to