Politics
Spain and Andorra to combat tax fraud
PM's trip to principality comes after Catalan ex-leader's revelations about hidden accounts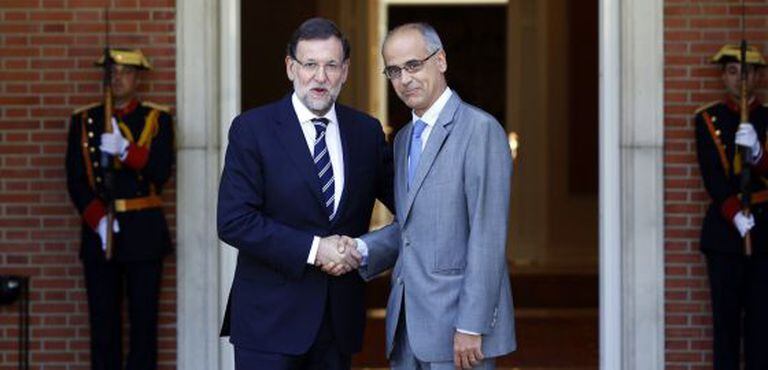 Prime Minister Mariano Rajoy is expected to sign an agreement that will include a system for automatically sharing tax information between Andorra and Spain during an official two-day visit to the principality that begins on Wednesday.
The agreement is aimed at making it difficult for Spaniards to evade taxes by depositing money in the small Pyrenean nation. The move comes in the wake of last summer's scandal in which former Catalan regional premier Jordi Pujol admitted that he had kept accounts containing several million euros in Andorra and other tax havens for 34 years. Pujol is scheduled to appear before a Barcelona court on January 27.
Rajoy government officials insist that the Pujol case has nothing to do with the prime minister's official trip to the principality – the first by a Spanish head of government –  even though taxes and the relations between the two countries' tax offices will be the focus of talks. Rajoy will be accompanied by Spanish Finance Minister Cristóbal Montoro and finance state secretary Miguel Ferre.
Members of the Pujol-founded Convergència party are upset by Rajoy's visit to Andorra
The two governments are also set to sign a double-taxation agreement that will allow Andorran companies doing business in Spain to pay fewer taxes and vice versa.
Rajoy and the head of the Andorran government, Antoni Martí, are expected to hold a joint news conference on Thursday.
Members of Convergència Democràtica de Catalunya (CDC), the Catalan nationalist party that Pujol founded and led for almost 30 years, and one half of the CiU nationalist bloc that governs Catalonia, are upset by Rajoy's visit to Andorra. They believe it only serves to reignite the Pujol case and other scandals, such as the one involving former CDC deputy Mercè Pigem, who had to resign as a member of Spain's General Council of the Judiciary (CGPJ) legal watchdog when she was stopped by the Civil Guard returning from Andorra with €9,500 in cash. She had been accompanied by her sister who was carrying €10,300.