EBOLA IN SPAIN
US asks to use Spanish bases for Ebola mission in Africa
Returning aircraft would stop over in Morón and Rota in Andalusia to refuel and rest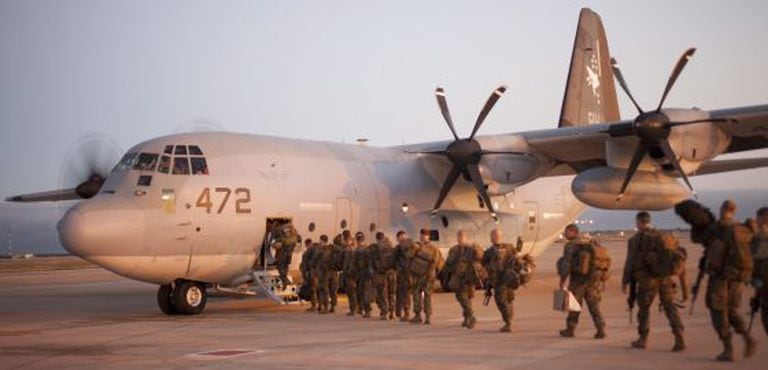 The United States has asked Spain for permission to use its military bases in Andalusia in its international operation against the Ebola virus.
Washington wants its aircraft returning from areas of risk in western Africa to be allowed to stop at the US bases in Morón de la Frontera (Seville) and Rota (Cádiz).
Spanish military health officials are negotiating "strict protocols" with the Pentagon to ensure that the 3,000 US military personnel who take part in operation Unified Assistance will not spread the virus during their stopovers in Spain, according to sources familiar with the situation.
American authorities are guaranteeing that no medical staff who have been directly in touch with Ebola patients, or those suspected of having contracted the disease, will be on board any of the airplanes that touch down in Spain.
The stopovers will be used for refueling and to allow crews to rest; personnel will not be permitted to leave the bases.
The situation is different for the US forces already stationed in Spain. Part of the 850-strong US contingent at Morón are also participating in the Ebola-fighting mission, and these individuals will return to Spain when their African duty is over.
Although the petition is part of the Spain-US bilateral agreement, Madrid is reserving the right to authorize flights and stopovers on "a case-by-case basis."
In early September, the United Nations requested the use of a Spanish airport – in Las Palmas de Gran Canaria – as a stopover point for aircraft carrying medical personnel and equipment to Liberia, Sierra Leone and Guinea to fight Ebola. Spain has yet to issue a reply.