CULTURE
Altamira cave to extend restricted visits for six more months
Impact of experimental visitor program on prehistoric paintings has been minimal, say scientists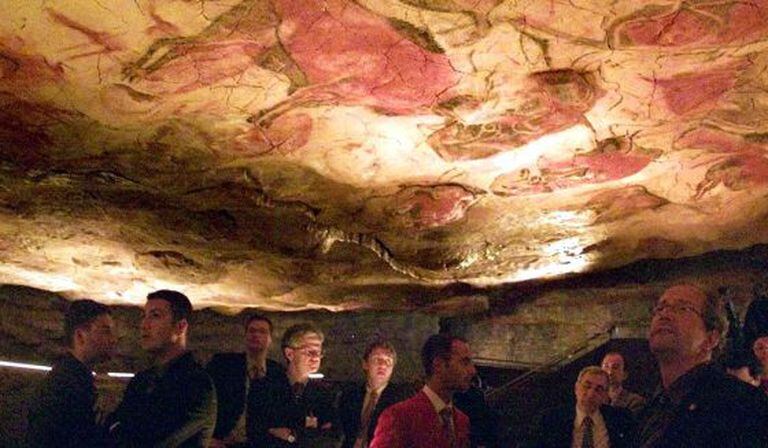 Officials at the Altamira cave in Cantabria, famous across the world for its prehistoric wall art, have decided to extend an experimental program allowing a limited number of visitors into the site until February 2015.
Access to the cave will remain restricted to just five people, plus a guide, once a week. The chosen few are drawn from a lottery held among museum visitors.
Other tourists will continue to be able to visit an exact replica of the cave built in 2001 to preserve the original from damage resulting from the presence of visitors.
Having been closed off to the public for years, in February of this year the original site began to receive a highly restricted number of visitors, whose impact on the Upper Paleolithic cave art has been "minimal," according to Gaël de Guichen, director of the research team.
Discovery of the cave is attributed to late Santander bank chief Emilio Botín's great-grandfather
At the same time, the cave's Preventive Conservation Plan will extend to September 2017 under the sponsorship of the Spanish Culture Ministry. Secretary of state for culture José María Lassalle on Friday said that ongoing research helps with the conservation of "one of the crown jewels of our planet's cultural heritage."
The cave, located near the town of Santillana del Mar, is a Unesco World Heritage Site.
Altamira's board of trustees on Friday also observed a minute's silence for late Banco Santander chief Emilio Botín, who was vice-president of the board.
Lassalle underscored that Botín had strong ties to Altamira out of "family tradition" as the discovery of the cave is attributed to Botín's great-grandfather, Marcelino Sanz de Sautuola.
The 1880 discovery marked the first time that cave paintings had been seen by modern humans, and triggered an international controversy over their authenticity.