VALENCIA METRO CRASH
"I'm not me, I'm my brother," politician tells TV satirist
President of Valencia parliament, Juan Cotino, refuses to talk to presenter Jordi Évole Questions remain unanswered regarding Metro tragedy that left 42 dead in 2006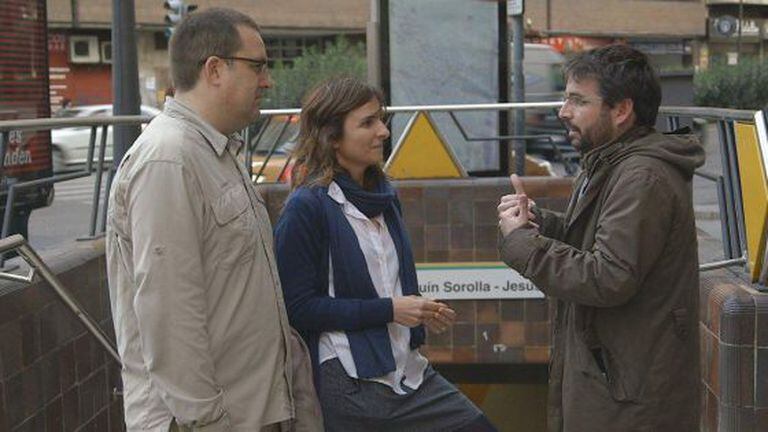 La Sexta satirical investigation TV show Salvados earned one of the channel's biggest ever audiences on Sunday night with a report on the worst subway accident in Spanish history - the 2006 Valencia Metro crash that left 42 dead.
One of the moments of the program most talked about on the social networks was when presenter Jordi Évole made a call to the president of the Valencia parliament, Juan Cotino, while interviewing two relatives of crash victims. At first there was no answer, but a short while later the call was returned and the caller identified himself as Cotino. However, upon learning who was on the end of the line, he said he was the brother of the Popular Party (PP) politician.
Relatives of victims of the crash told Évole in the program how Cotino and other Valencian PP leaders had visited their homes after the accident claiming they would speed up the compensation process and thus stop them from going to the courts. According to one anecdote told in the show, Cotino had even offered to organize a job for a child of one of the victims in exchange for them not taking legal action.
The businessman and politician had declined to participate in the program, but Évole accessed his cellphone number from one of his interviewees, who revealed he had given it to her, and decided to call it on the spot.
At the end of the show, Évole approached Cotino during a public event where he confirmed that it was his older brother who had taken the call. He repeatedly avoided his questions on the accident, even when the event audience demanded he answer.