crime
"Sex predator" karate teacher jailed for pedophilia orgy ring
Martial arts master "created sexual behavior" in children as young as eight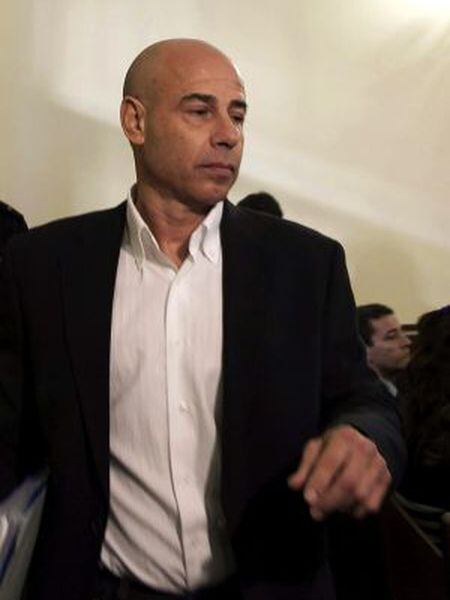 Fernando Torres Baena, the main defendant in Spain's biggest-ever pedophilia case, was described by the court as "a sexual predator" and convicted to 302 years in prison on Friday after being found guilty of 35 counts of sexual abuse and 13 more of corruption of minors at his martial arts center in the Canary Islands.
However, under Spanish legislation he can only serve a maximum of 20 years despite a ruling that finds that Torres Baena used his sports center and beach house to organize sexual orgies with no regard for the gender, age or number of participants, over a period of 15 years.
The court also convicted two women who worked as monitors at the martial arts center in Las Palmas de Gran Canaria. María José González, who is also Torres Baena's wife, and Ivonne González were handed down 148 and 126 years respectively. A fourth defendant, the monitor Juan Luis Benítez, was acquitted.
The "sexual predator," using his authority as a master of the martial arts, developed a complex series of techniques to manipulate his students into performing any sexual act he desired of them, the ruling stated. The court also considered it a proven fact that Torres Baena first used his wife as a sexual lure, then a second monitor, Ivonne González, to attract students who were sometimes under 13 years old.
The trial of the so-called "Karate case" began on May 3, 2012 and extended into December. During all that time, numerous witnesses testified that they were the victims of sexual abuse by the defendants while still under age. On day one of the trial, all four defendants denied the charges.
Torres Baena first used his wife as a sexual lure, then a second monitor to attract students who were sometimes under 13 years old
Torres Baena denied having sexual relations with the nearly 40 witnesses, and said about the investigation that "it makes no sense." He claimed that he found out about the allegations after reading the judge's report, and called the accusations unfair. "From the first moment I have said that I never encouraged or incited anyone to have sexual relations. I have never done so, and what is being said about me is unfair."
But his version of events was refuted by numerous witnesses, such as the young woman who said she had lost her virginity to Torres Baena when she was 13. Another female witness said Torres Baena once told her that if the goings-on at the sports center were ever found out, he would move to Africa and do "everything the same way."
Three other witnesses told the Provincial Court of Las Palmas that they were made to engage in three-way and even five-way sex acts when they were still underage, following Torres Baena's orders. The lawyer representing the victims, José María Palomino, insisted in his final report that over 20 victims reported suffering anal penetrations when they were not yet of legal age, and as many said they had lost their virginity to the defendants, often at the age of eight or nine. Palomino asked for an exemplary ruling to show the victims that "it was worth going through this long and tortuous trial."
The prosecutor's final statement also underscored Torres Baena's manipulation of minors. "We need to take into account that he did not modify the children's behavior, but rather created behaviors of a sexual nature at an age when they lack education on this matter."