ROAD SAFETY
Spain "not cycling safe"
Death of pro-team rider Víctor Cabedo raises issue of driving culture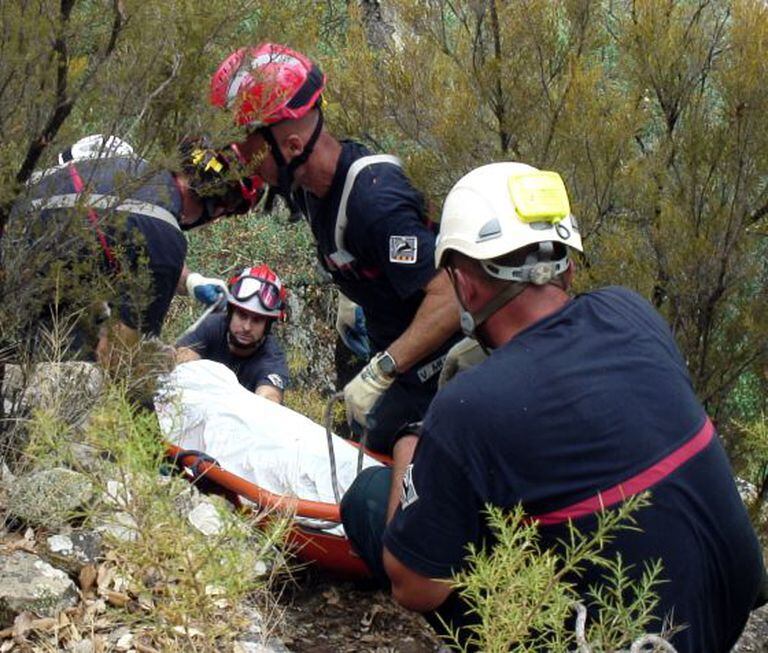 "It's a cultural thing." The answer is always the same among professional and amateur cyclists every time a rider is killed on the road. The death of Víctor Cabedo, 23, a cyclist for the Euskaltel team, after he was hit by a car last Wednesday in Castellón province, has again given rise to arguments for better road safety.
Cabedo crashed into a vehicle that was reportedly traveling on the wrong side of the road, the cyclist being propelled down a steep slope adjoining the highway. The exact circumstances of the accident are still unclear. The driver says he doesn't know whether it was the cyclist or himself that veered off course on a curve near Almedíjar.
Of the 25 professional cyclists in Spain who have died in road accidents, nine were killed during training exercises.
Of European countries, Spain is among those where the highest number of cycling accidents occur. Of 3,496 accidents in 2010, 67 were fatal. "We still don't have all the figures from 2011 but they are probably similar to the year before," said an official at the DGT highway safety authority. "What we do know is that there have been 35 deaths that occurred on the road."
The DGT is looking to modify the law that would make it mandatory for all cyclists to wear a helmet, even on city streets.
In any case, both professional and hobby riders believe that safety on the roads for cyclists has a lot to do with Spain's driving culture. "There are a lot of drivers who get nervous when cyclists approach," explains Pedro Horrillo, a former professional cyclist. "A lot of people don't know that we can ride in front of a vehicle, but sometimes they honk at you and they get nervous if you are in front of them. There are people who stay behind a tractor when they can't pass, but they go crazy if they have to follow a cyclist."
"There are a lot of cyclists who stopped cycling on roads and have switched to mountain bikes to avoid any surprises. If I have a smash there, it is my own fault, not a driver's," says another former professional.