LATIN AMERICA
Violence mars Dominican race
Two deaths and dozens of injuries during weekend campaign stumps Overseas vote from Spain and the United States could play a crucial role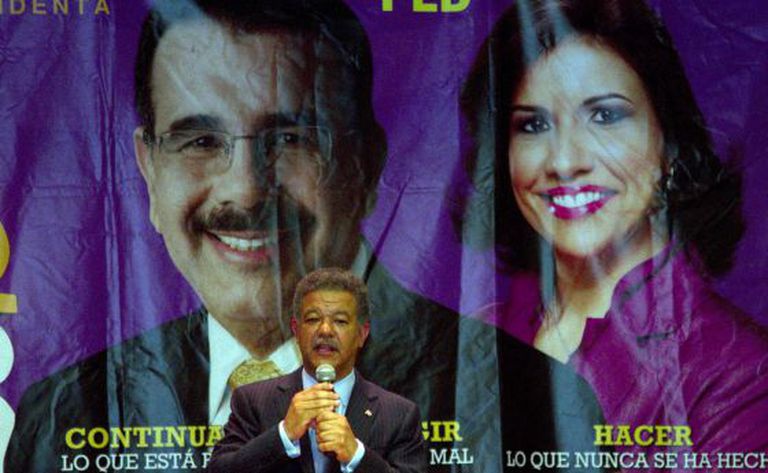 Violence has gripped the presidential race in the Dominican Republic, ending in two deaths and dozens of injuries during campaign stumps over the weekend. The incidents come two weeks before the general elections.
Polls suggest a close race between former President Hipólito Mejía, of the Dominican Revolutionary Party (PRD), and his top contender Danilo Medina, of the Dominican Liberation Party (PLD), who has a less than 10-percent lead.
The overseas vote from Dominicans living in Spain and the United States could play a crucial role in deciding the outcome of the May 20 election, say race officials in Santo Domingo.
All the parties have called on their supporters to stop the violence that has marred rallies and motorcades over the past week, resulting in two deaths and dozens of injuries. It has been the worst election violence in recent years in the Hispaniola-island nation.
First lady attacked
One of those killed in the violence was a member of a smaller pro-government party who was attacked in northern Espaillat province on Sunday.
On Saturday, a PLD caravan carrying the current first lady and the vice-presidential candidate, Margarita Cedeño de Fernández, in the capital of Monseñor Nouel province, Bonao, was attacked by a mob, leaving several people seriously injured. A consul from the Caribbean island of St. Martin was also injured while he was observing one of the rallies, according to local press reports.
"Violent attacks have never been part of the PLD agenda; the party has always respected citizens' rights," the PLD said in a statement on Monday.
Mejía also called on his supporters to not participate in any violent acts.
The latest survey by the local Insight pollster released Tuesday shows that Medina is leading the race by 52.4 percent over the former president, who garnered 44.3 percent. Four other minor candidates also running received less than two percent. The pollster said that 73.5 percent of Dominicans believe that a winner will be elected without having to go into a runoff.
In Spain, there are some 30,000 Dominican residents eligible to vote. But the biggest number of overseas voters are in the United States, where 220,000 Dominicans are registered - a larger number than the voters in 27 of the 31 provinces in the country.