Should stores pay for being on a subway line?
Sponsorship and shopping mall tolls considered as Metro Madrid hunts for new revenue streams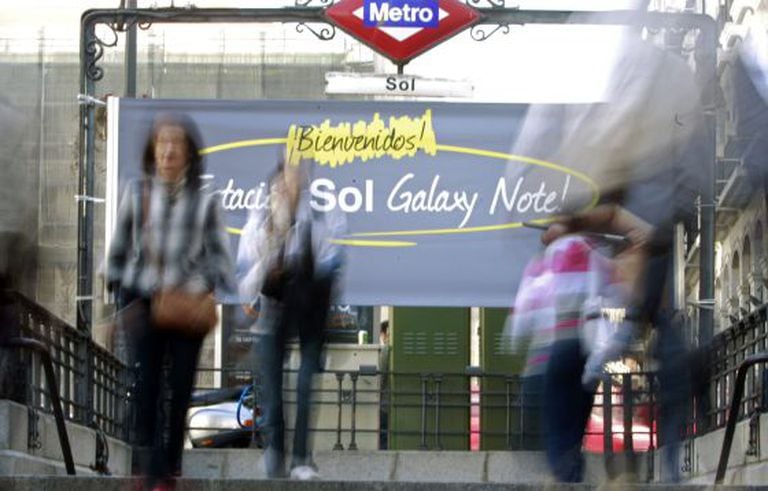 Metro de Madrid, the company that operates the capital's subway system, is studying the possibility of charging shopping malls with subway stations nearby or inside their premises to boost its revenues, the region's transport and infrastructure chief, Pablo Cavero, revealed Wednesday.
The firm is also experimenting with a pilot sponsorship scheme at Sol station in the heart of Madrid, which for the next month will be covered in advertising for a Samsung cellphone and renamed "Estación Sol Galaxy Note!".
Cavero declined to give further details of the shopping mall plan or reveal how much Samsung had paid for the Sol campaign. He said he preferred to wait until the scheme had finished so he could give "hard data instead of estimates."
The aim of the revenue-boosting proposals - which also include increasing the number of commercial spaces within the Metro network - is to reduce part of the deficit the Madrid regional government runs up each year for subsidizing the cost of public transport. Metro travelers only pay four out of every ten euros it costs to run the network, Cavero pointed out, meaning the authorities need to pay 800 million euros in subsidies each year. The transport department has not yet revealed whether it will raise ticket prices this year or not.