A quick history of the baseball cap: from the ballpark to 'the people's crown'
Originally designed to protect a player's eyes from the sun, the crown plus visor combination has evolved into a fashion accessory
In 1901, the Detroit Tigers made a decision that would have an unexpected impact on fashion in the late 20th century. That year, they added an image of a tiger to their players' caps. Two years later, the tiger was replaced by the letter "D" in a gothic font. Over 120 years later, that letter still adorns the team's baseball caps. With that simple change, the Tigers inadvertently paved the way for a practical garment to make its mark in the fashion industry.
The baseball cap is a familiar sight all over the world. Princess Diana wore one to disguise herself when she was trying to evade the paparazzi. Rudolph Giuliani put on a Yankees cap in several post-9/11 appearances in New York. Donald Trump distributed thousands of bright-red MAGA ("Make America Great Again") caps during his 2016 run for the presidency. Just recently, Bad Bunny rocked a baseball cap at the Grammy Awards. The versatile baseball cap has become a fashion accessory, an (often unsuccessful) element of disguise, and even a political propaganda tool. But how did something originally designed to protect baseball players' eyes from the sun get to this point?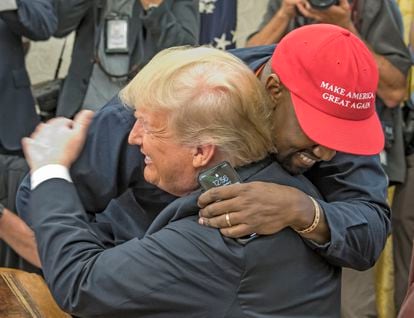 The people's crown
The standard baseball cap that we know today could have been very different. In the late 19th century, as baseball gained popularity in the U.S., various styles were used, including some military-style flat caps. One design featured a pillbox (similar to women's hats of the mid-20th century) with a visor in front. However, the cap we have today thrived because of its simplicity and easy fit on baseball players' heads. In the 1940s, rubber was added inside the cap to make it more durable and the visor was extended. These two modifications made the cap even more versatile, so it could be used beyond the ballpark.
Caps soon started appearing on the streets. Team logos boosted sales beyond sports, and caps became the first popular sports merchandise item before team jerseys took over as the ultimate symbol of fandom. In the 1950s, the original eight-panel design was replaced by a new version with six stitched fabric panels. Snapback caps with adjustable bands made them an easy fit for almost everyone.
"It's the people's crown. It's completely egalitarian," New Era's senior VP of Brand, Mark Maidment, told MLB.com about the cap. New Era exclusively manufactures caps for Major League Baseball. "You can put it on and feel great whether you're a taxi driver, or you're gonna play to 200,000 people at Coachella." How did this unassuming accessory become so appealing to all these people from diverse social backgrounds?
From its humble origins to its widespread adoption, the ubiquitous baseball cap has permeated into mainstream culture through the power of music. Javier Munárriz (aka Muna), opened one of the first businesses focused on baseball caps in Madrid: La Tienda de las Gorras. "I think the key is that it reaches a wider audience through musicians," said Muna. "In the 1980s and 1990s, it went from being a sports merchandise item to a massive fashion accessory popularized by hip hop artists."
Baseball caps sparked a trend that propelled urban fashion onto fashion runways, ultimately shaping global clothing habits. In the late 1980s, the iconic New York look popularized by comedian Jerry Seinfeld was defined by the addition of a baseball cap. Caps serve a dual purpose — they are not only a fashionable accessory that provides some protection from the elements, but are also a way to express our affinity for urban fashion.They were worn by rap stars, American politicians and Michael J. Fox in the Back to the Future movies.
Simultaneously, the cap emerged as an effective marketing tool. Not only did baseball teams use caps to forge strong bonds with their fans, but other brands also recognized its potential as a prominent, blank canvas where they could place their logos. "It's interesting how that garment really paved the way for wearing brand logos. Nowadays, advertising caps with logos from all kinds of brands — from tobacco to tractors — hold quite a bit of value for cap collectors," says Muna.
A stylistic explosion
The 1990s brought an explosion in baseball cap styles. A generation of rap artists transformed it into a coveted item by audiences who didn't know or care about its baseball origins. "I made the Yankees hat more famous than a Yankee can," sang Jay-Z in his Empire State of Mind duet with Alicia Keys. Indeed, the distinctive N and Y of New York's oldest baseball team has become a symbol of affordable luxury for people who couldn't tell you what a home run is. "Some of our customers think it's a brand instead of a team," said Muna.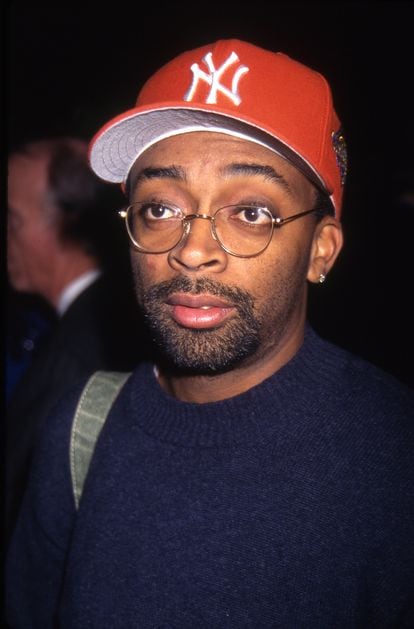 The explosion of the cap as a popular urban fashion staple also marked a turning point for New Era. "At some point, Spike Lee goes to New Era and asks them to make him a red Yankees cap," says Muna. "Back then, each team used to have official caps in their own colors. Take the Yankees for instance, their caps were all navy blue. But Spike Lee changed things. Caps in all kinds of colors started being made for teams, even if there wasn't any real connection to the team itself."
The baseball cap also became popular among the elite, as depicted in the Succession TV series, and has given birth to the concept of "quiet luxury." The Wall Street Journal recently featured an article on the simple yet exclusive cap models worn by Succession character Kendall Roy that quickly sold out in real life. Italian brand Loro Piana now offers a cashmere baseball cap with a $625 price tag.
Once it became accepted as a suitable accessory for various social situations, different baseball cap styles emerged. The streetwear scene embraced the flat-billed, five-panel model, while trucker caps with breathable mesh tops also became popular. "Right now, we have a much more diverse audience," says Muna, whose store opened in 2003. "Before, there used to be a more specialized customer who knew exactly what they were looking for. But now, it's much more diverse, from kids to octogenarians!" Muna says the trucker model and the classic baseball cap are the most in demand. "Back in the 1990s, the classic cap was the most popular and now it's making a comeback. Like clothing fashion, cap fashion is also very cyclical." More evidence that the baseball cap has transcended fashion and social classes, becoming an integral part of our everyday attire.
Sign up for our weekly newsletter to get more English-language news coverage from EL PAÍS USA Edition